And let me say that it runs great. Debian comes through again. This time, it's Bookworm - Debian version 12.
I installed it on a Toshiba Satellite E45-B4200, which was built around 2014. This and the B4100 are some of my go-to's when testing software on laptops. But with Debian, a laptop such as this could be a daily driver too. There are so many good, old laptops out there on E-bay and other online shopping portals. Debian (and Linux in general) can make them shine again. This is a great example of how much more efficient Linux is compared to other operating systems.
Here are the specs:
💻
The System:
- Toshiba Satellite (2014)
- Model E45-B4200
- CPU: Intel Core i5-4210u (1.7 GHz)
- RAM: 8 GB (upgraded from stock 6 GB)
- Storage: 120 GB SSD (upgraded from stock HDD)
Yeah, baby. Not a powerful laptop. Can't run today's Windows very well—that's for sure, even with the upgrades. But Debian 12 is fairly responsive. Firefox web browser, videos, music, documents, coding—it all works pretty well. Also, it saw all hardware: USB, webcam, wireless and wired NICs, function keys, touchpad, speakers, and so on, right away. I wouldn't expect any less, but there it is.
Out-of-the-box response is very good. If my notes are correct (and if my memory serves), I'd say that the experience is slightly better than when I installed Debian 11 on the same machine in 2021.
---
Check out the video install. It's a long video, but that's because it shows how to install Debian without any automation. I wanted to show the manual, step-by-step installation and explain it in real time. So there you go, enjoy!
VIDEO
🧡
If you or someone else you know needs a cheap Internet browser (that can also do a lot more), consider an older, cheap laptop, and install Debian Linux to it. You won't be disappointed!
And if the Debian project moves you, consider helping out: You can
donate
or
contribute
.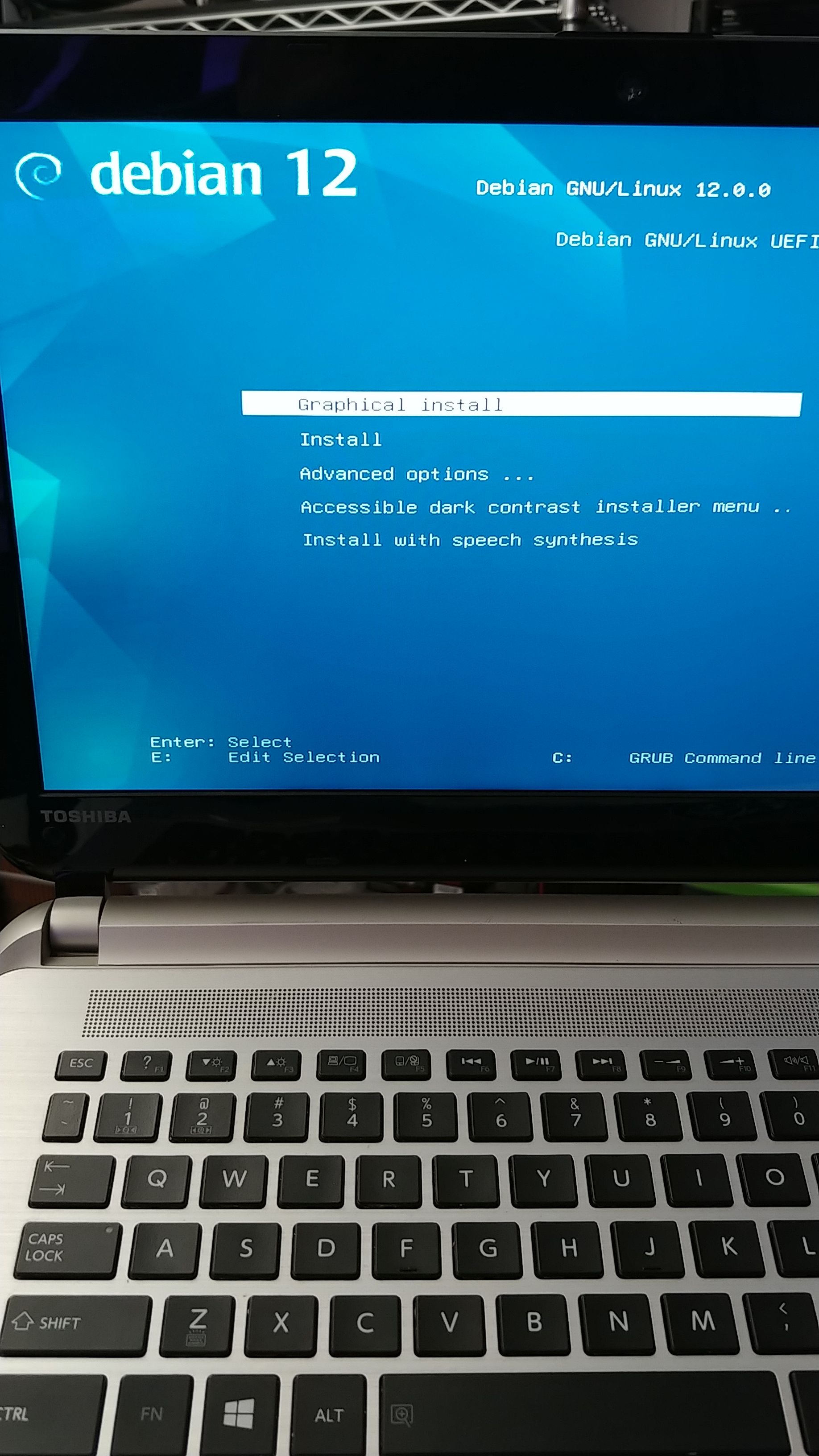 😁
PS: I use "other" in the most condescending and disdainful manner— but in a nice way!